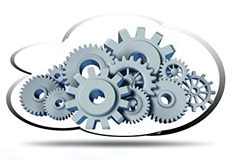 Cloud Computing provides cost savings by leveraging existing systems in the Internet Cloud. Thus, your company doesn't have to buy, install, and support hardware. And the systems in the Cloud can be dynamically expanded to meet demand through virtualization. The disadvantage of the Cloud is that it adds complexity to the delivery process and means you are always dependent upon an Internet connection. Darby Staff has worked on Amazon Web Systems (AWS), so we have the perspective to help you make great use of Cloud Computing.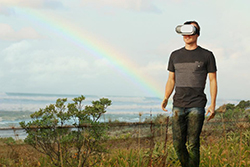 Augmented Reality is a live view of the real world with augmented features generated by computer systems. Your physical world is overlaid with computer generated imagery that looks just as real. Think of walking around with a perpetual rainbow in your field of vision. You have to take off the visor to see that it's really not there.

An Augmented Reality adds elements of the digital world to the person's perceived world. These elements can be informative or instructive. For example, an architect could walk around the construction site with an overlay of what the final building will look like. They can thus compare reality with their drawings to ensure that the construction work is accurate and on schedule. The Augmented Reality can also be manipulated by the user, so they could see what the building should look like at various stages of development.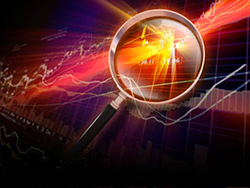 Big Data is huge data sets that have become available as a result of ever decreasing cost of storage. Everything can be captured, stored, and analyzed. From this data, new insights can be obtained that then guide marketing and promotion efforts. The result is increased efficiency in marketing your goods and services.